Barbara Rossen, ACSW, LMFT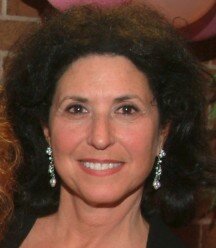 I have been in practice in the Greater Lansing area for the past 28 years after having received my degree in Clinical Social Work from the University of Michigan in 1977. I am licensed as a Clinical Social Worker and as a Marriage and Family Therapist since 1979. In addition I am a member and a Board Certified Diplomate of the Academy of Certified Social Workers and a Clinical Member of the Association of Marriage and Family Therapy
I specialize in working with the issues, conflicts and feelings associated with eating disorders; bulimia, anorexia, compulsive eating and negative body image.
I often work in conjunction with a nutritionist in my office where we do individual consultation as well as offer group work with those struggling with these issues. In addition, I work with family members; parents, children and significant others of patients with eating disorders.
For more information or to make an appointment,
please call (517) 332-7050
or email me at:
Copyright © 2006 - 2023 Eating Disorder Therapy by Barbara J. Rossen, ACSW, LMFT. All Rights Reserved.